About Us
Our journey began with a shipping business we started. One day a friend who was being deployed asked if we could make it easier for his family and the others who were being deployed to ship packages overseas. It was an honor to be asked and we knew the discounts we offered would come in handy especially when someone is deployed.
We learned the ins and outs of military shipping from addressing to US customs forms, we modified our shipping tools to handle military shipping, and created Ship to Military to provide resources for our troops and their families. We even donate a portion of our proceeds from purchased shipping labels to help military families in need.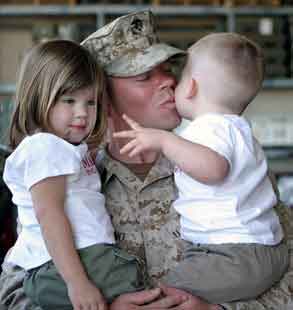 Then we learned about care package organizations. We volunteered at packing events to really learn the process and understand how to make bulk care package shipping easier. We developed tools to specifically help these organizations and offer our service at no charge as our way to give back.
Through our work with what we call care package organizations, we heard the touching, personal stories of how the care package organizations started. By getting involved we saw how much the care packages meant to those who served from the letters that came back. How often they were asked if they could send a package to someone who had never gotten one. The stories of those who cried of joy when they got a package because someone at home was thinking of them. How the packages were used by Chaplains to pick spirits up when someone was down because even our heroes get homesick…
We also learned first-hand about the struggles these amazing organizations face when it comes to shipping costs and sometimes even getting donated items to ship. We knew we could do more. There are a multitude of organizations that procure funding for assistance to veterans or their families, but no organizations that directly support nonprofits who send care packages to support our troops… And that is how Ship Gratitude came to be.
We are passionate about supporting our troops and dedicated to helping those who support them. Thank you for reading our story!